The Travelynn' Life - Sandibe, Botswana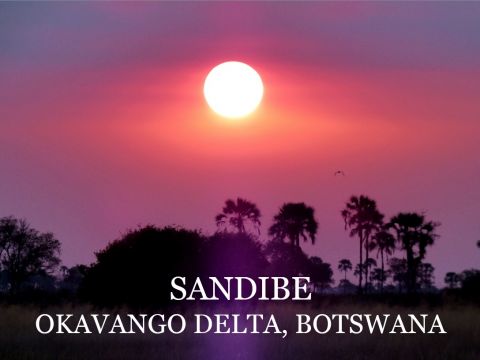 Welcome to the first of our mini-series that follows the intrepid travels of the Mango Safaris Team. Follow our blog to get the latest stories from deep in the African bush, high in the Atlas Mountains of Morocco, or by the seaside of the Indian Ocean. We'll update you on our favorite travel anecdotes as well as the latest properties we're exploring in our quest to share the ultimate been-there-done-that knowledge with our clientele.
The Travelynn' Life follows Lynn Drake—first stop Sandibe in the Okavango Delta of Botswana.
After landing at the airstrip and a quick 40 minute drive through beautiful scenery, we arrived at the brand spanking new Sandibe just after they had opened their doors to guests. We were greeted by the staff singing a welcome song and escorted to a room in the main lodge for our introduction. 
Having been on more than 20 safaris, I was startled when we were led to a suite resembling a slumbering pangolin. I had never seen anything like it before! The interior of the suite was beautifully decorated, including a unique cone-shaped shower with a skylight where the baboons liked to peek down. There was a refreshing outdoor shower and private plunge pool, which were a nice relief from the afternoon heat. The large outdoor deck had seating for about 20 people. Our suite faced out to lush wetlands. On two nights I was awoken from a dead sleep to the sounds of a creature splashing just outside our suite. It almost sounded like he was enjoying a dip in our pool.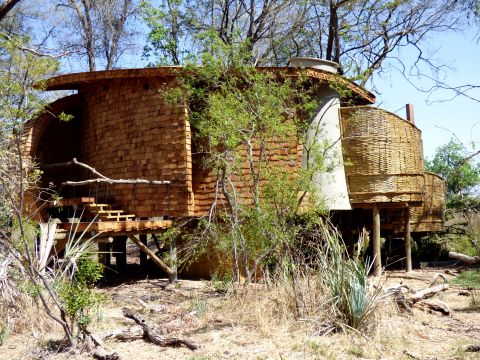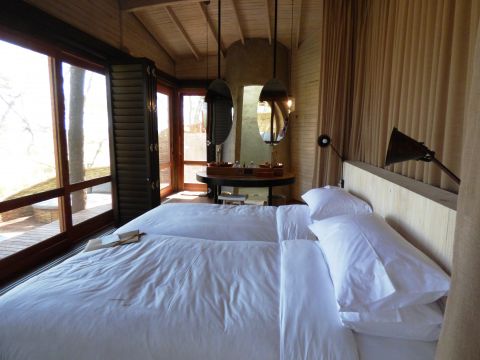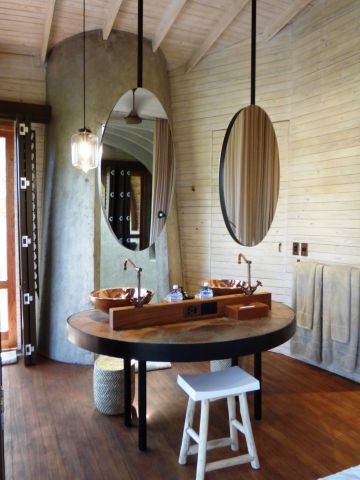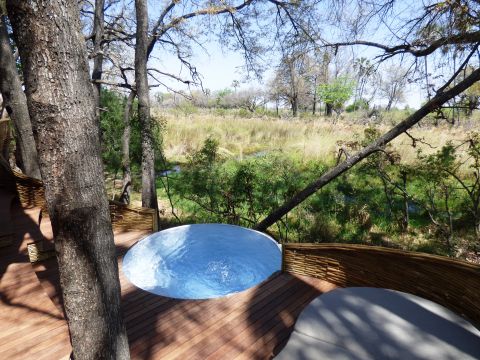 The main lodge is open and spacious with many different areas to relax, eat and drink. They've done a phenomenal job of bringing natural materials and earth tones into the stylish modern décor, seamlessly blending the camp into its beautiful setting.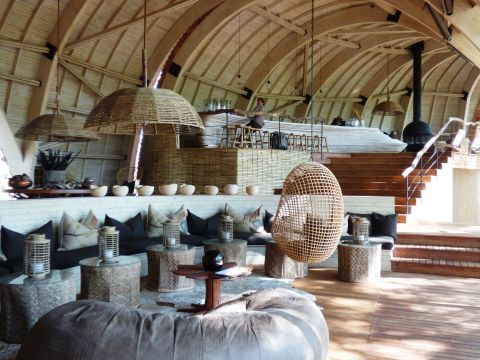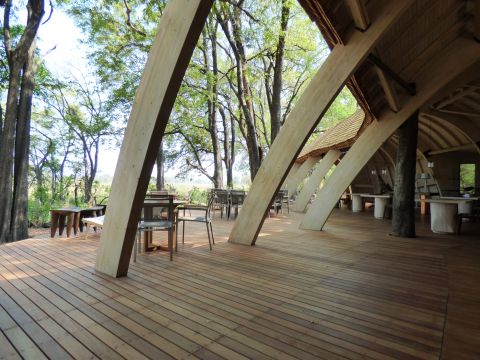 The food was some of the best I have ever had at a lodge in Africa! All of the breads, muffins, and pastries were baked in a state of the art pizza oven, which was set in a gorgeous copper test kitchen right off the main dining area. There are four different chefs who have been professionally trained and they come out to personally tell you what the dinner menu is. Your butler, who is assigned to you for your whole stay, serves you a delicious breakfast after your morning safari drive, lunch at midday, and then dinner at 8pm.

There is a gym with a brand new selection of modern exercise equipment, and a spa featuring Africology products. In addition, the gift shop at Sandibe is fantastic and full of a great array of small items that can easily be tucked in your duffel bag. Perfect souvenirs for everyone from little ones to grandparents. 

Our ranger, Tsavo, was born and raised in the Okavango Delta and was so knowledgeable about all the animals we saw. It really enriched the experience at an already great wildlife-viewing area. During our twice daily game drives we saw cheetah, lion, leopard, nocturnal cats, herds of elephant, giraffe, zebra, wallowing hippos, many species of antelope, and myriad colorful birds zipping about. On top of all that, those famous African sunsets lived up to their dazzling reputation, lighting the sky up with vibrant swathes of pink, purple and orange.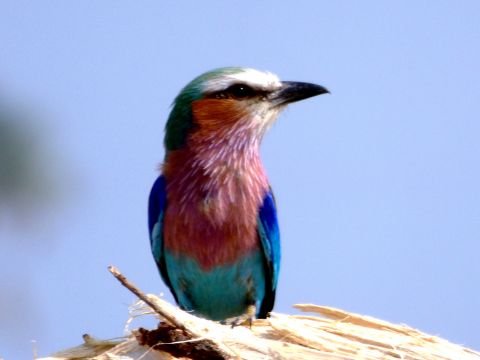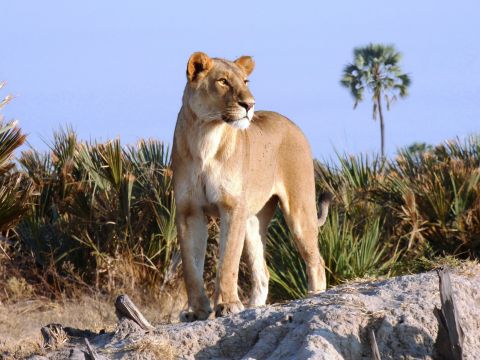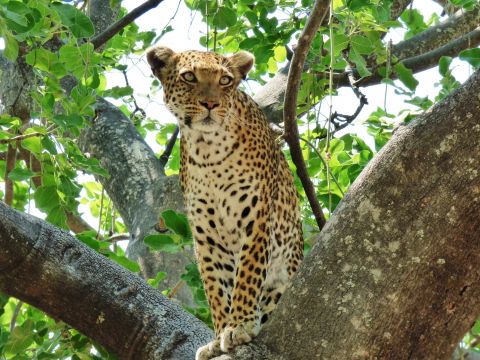 I felt so fortunate to be there within a month of the grand reopening. I think it is going to be "the one" for new and upcoming lodges in Botswana. Excellent management, beautiful suites, fantastic game drives, and a spectacular setting—what more could you ask for?