The Travelynn' Life - Anabezi Camp, Lower Zambezi National Park, Zambia
Anabezi Camp is a fun new luxury camp in a less crowded corner of Lower Zambezi National Park. The spacious tents were great! They danced the fine balance between having great amenities like open-air bathrooms, private plunge pool and elevated walkways connecting the camp without overdoing it. Those plunge pools were just the ticket as it is hot in Zambia in October. Real hot. Even the wildlife couldn't resist a dip in nature's plunge pools.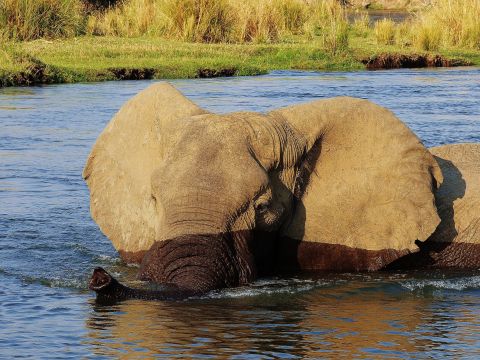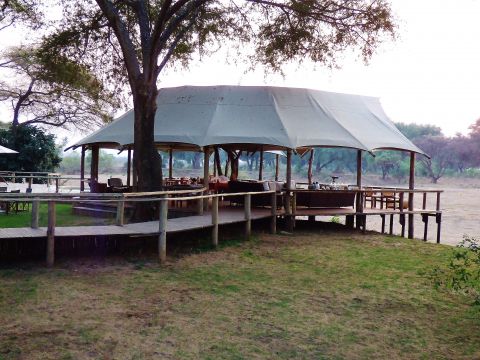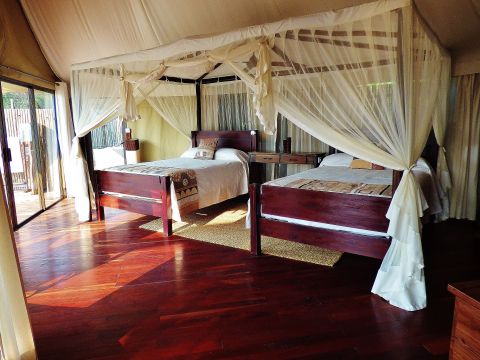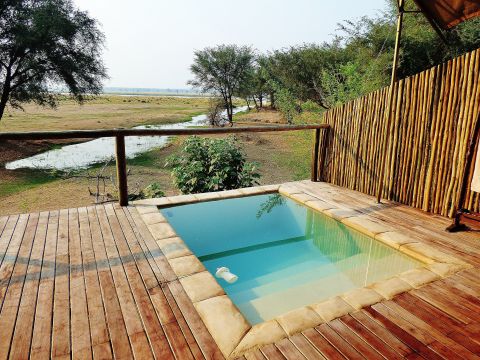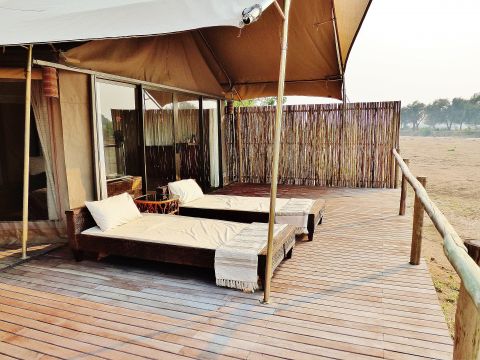 Anabezi derives its name from the large Ana Trees that attract wildlife, especially elephants, who love to feast on the yellow corn pods. We saw quite a few of these sweet lumbering giants as they pirouetted about and stretched for the dangling pods.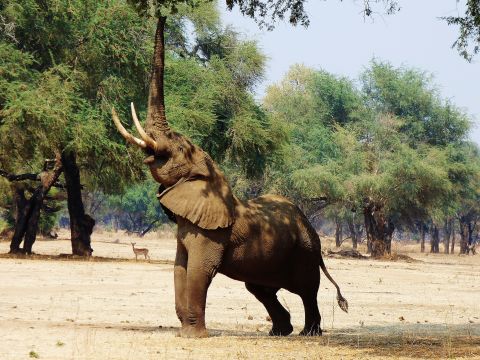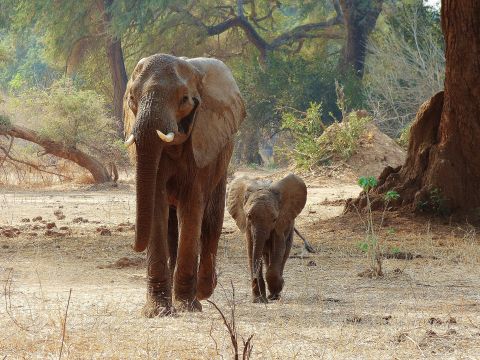 Thanks to the baboons who's warning "bark" keyed our guide onto a stunning pair of leopards as they strolled through the tall grass. The nighttime game drives were spectacular—we saw lions, civet cats, genets and nightjar birds. We could see the Southern Cross shining amid the famous African starry sky, reminding me of one of my favorite songs.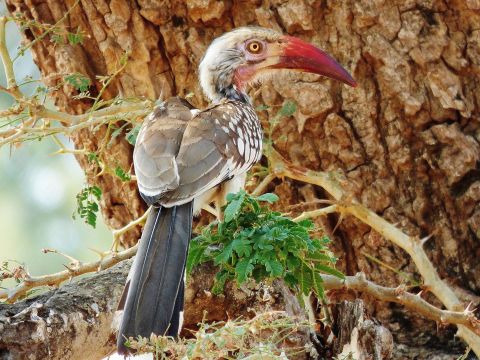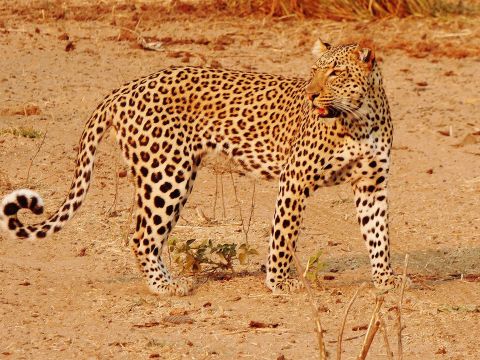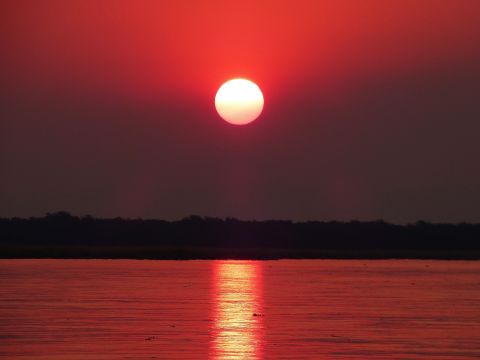 We were excited to try all of the water activities including canoeing, tiger fishing and going on a boating safari. What a great afternoon paddling a canoe while watching crocodiles, elephants and Cape buffalo wallowing on the bank? Tiger fish are related to piranha, so it's not the easiest task to wrestle one free from the water. Must have been our lucky day though because we (two city-dwelling ladies) managed to catch several and even take a few photos (keeping spiky teeth safely away from our faces!) before releasing them back into the Zambezi River.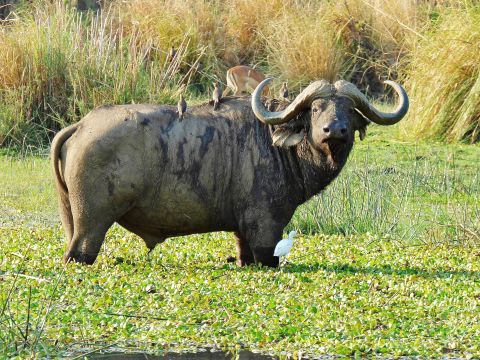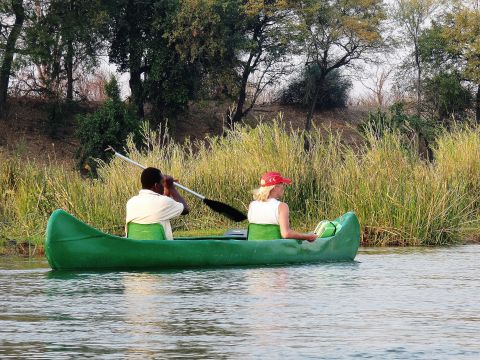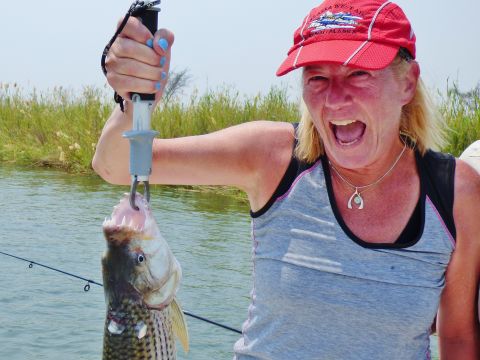 Zambia has long been one of my favorite countries in Africa and I'm pleased to add the Lower Zambezi area to my list of national parks. The wide range of activities makes Lower Zambezi such an interesting stop for active travelers.