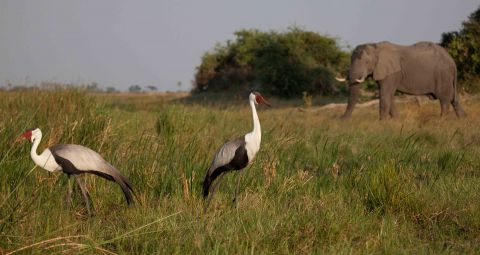 Great Plains Conservation is a leading safari operator in the prime wildlife areas of East and Southern Africa.  Their camps are located in carefully selected private reserves offering visitors the utmost in exclusive safari style. (In Botswana these reserves are called concessions.) Nestled in the Selinda Concession of the Linyanti Wetlands and the northern reaches of the Okavango Delta, Great Plains runs three fantastic camps.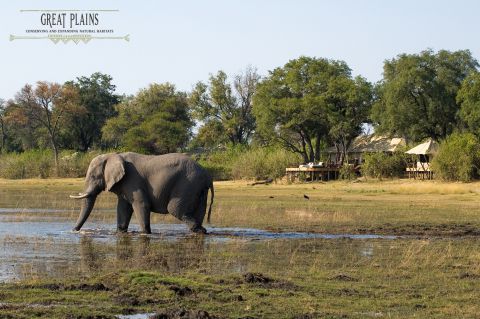 Year round these camps offer guests the gamut of wildlife experiences, from viewing plains game and big cats, to boating safaris down the channels of the delta, to guided walking safaris offering unexpected perspectives. In addition to the traditional big game like lion, buffalo, elephants, leopard, giraffe and zebra, these camps offer guests the interesting option of birding.
Many people may discount birding as worthy experiences on an adventure such as this.  You may hear folks say things along the lines of, "why waste time looking at herons and starlings? Let's go find some lions." Or, "this is boring, I want to go see some baby elephants!"
So often it seems that birding takes on an all or nothing mindset. It's true that without lions and elephants, a safari would be incomplete, but if you stay a few nights with Great Plains, then we highly recommend trying your hand at birding. Especially around the Selinda area, the bird and wildlife densities are simply astonishing. There's a pretty good chance you'll go home with wonderful memories (digital or grey matter) of some pretty spectacular and over the top sightings.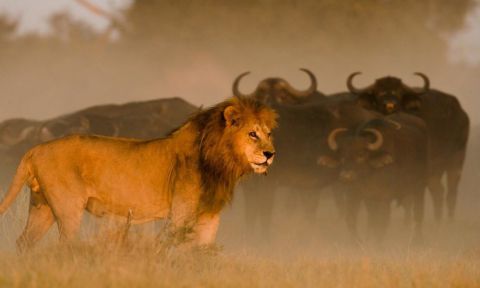 Without the keen eyes of the guides, it is easy to perceive the bush as overly simplistic, without all of the diverse complexity that makes it such a rich environment. The lions and baby elephants are not planted in your path. They are wild animals and numerous factors determine the frequency in which one might come across them, including, but not limited to, the quality of guiding, seasonal changes, climate change, the flood levels of the delta and so much more. The point is that while you will see these exciting and quintessential elements, there are myriad ways to broaden your experience.
One personal favorite is checking out the many avian creatures that also call the bush home. While recently visiting the GPC Botswana camps, I had a phenomenal time learning about the abundant native birds, the European migrants, the impressive birds of prey, the 'little brown jobs' and more. I am nowhere near being classified as a 'twitcher' (serious birder), but it was very fun tabulating our sightings and realizing that in my two days at Selinda Camp we saw over 100 separate bird species, 111 to be exact. The finale was a rare one at that, the Rietze's helmeted shrike. To my surprise before we departed we were awarded a little prize of membership into the 111 club.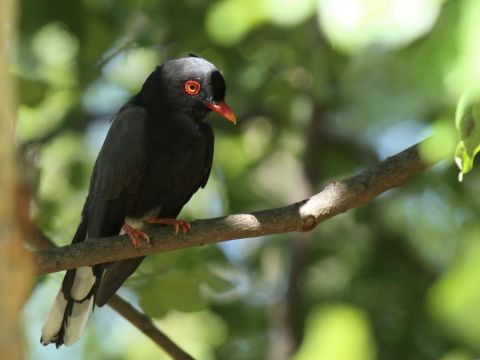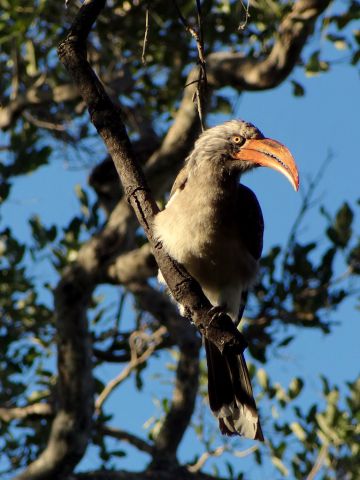 Sure seeing lions hunting buffalo from less than 30 feet away was a site that I will never forget. And seeing wild dogs on a freshly killed impala really pumped up the adrenaline. But I enjoyed the quiet moments between, when I was scanning the bush in search of new birds just as much as those sudden bursts of frenzied bush life.
So don't sleep on the birds. You do not need to be a bonafide expert to really have some fun – plus the hat is pretty stylish too.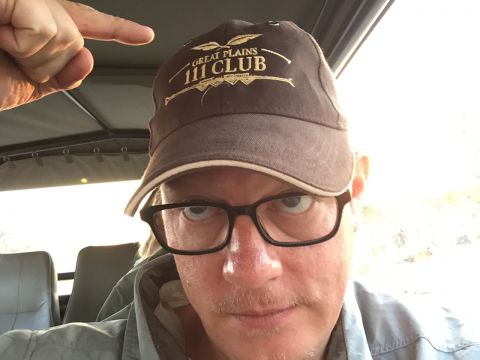 Explore Selinda's incredible birds for yourself
Photos from Brian Huggins & Great Plains Conservation