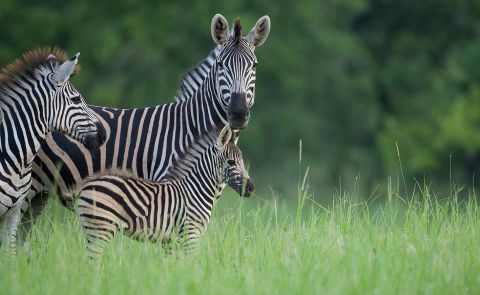 African travel is roughly broken up into three categories: the dry season, the green season, and the shoulder season. The differences are simple enough – during the dry season no rains have fallen for several months, creating an arid landscape where water is the most precious resource. By contrast the green season is when the annual rains bring a flush of green back to the landscape, creating an Eden of ample grazing and free flowing water that animals thrive in. The shoulder season is the brief time in between when the landscape is neither here nor there – the time when either the leaves are starting to wither, or the new shoots are just starting to push out of the soil.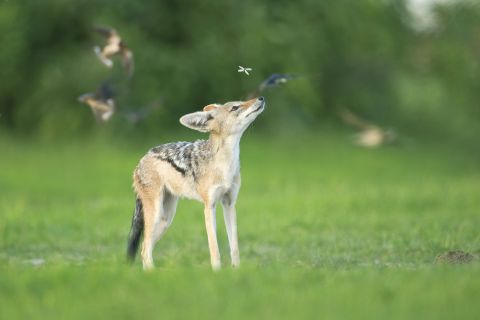 The dry season is traditionally considered the high season because the sparse vegetation makes the game easy to view. In my opinion, the green season is where the real magic lies. It's when the bush comes to life, bursting with vitality. Every branch is covered with tender leaves, pans once more fill with tall grasses, and most exciting, all of the sweet little babies are being born. It is a time of plenty, with abundant food and water that can support all the new life springing up. There is nothing sweeter than seeing all those tiny paws and wobbly legs as the new generation find their feet for the first time. Big brown eyes peer out from fuzzy faces, starring at you with curiosity – unlike their parents they've never seen a safari vehicle. Beyond just the overwhelming cuteness, there is always the possibility of actually witnessing a birth. The cycles of nature truly come to life during this time of year.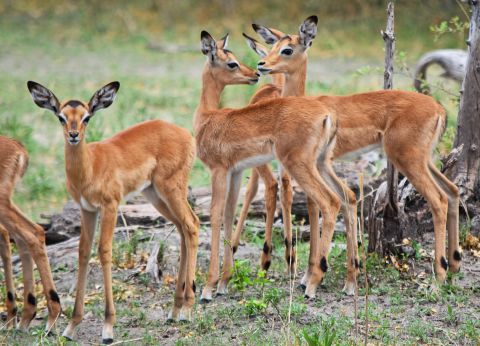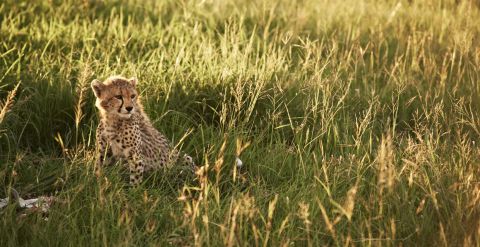 Another huge bonus of the green season is cooler temperatures. Occasional thunderstorms help cool the air and clean it of dust. We're not the only ones that like the cooler temperatures – wildlife will be more active during the day when it's not scorching out – always a bonus.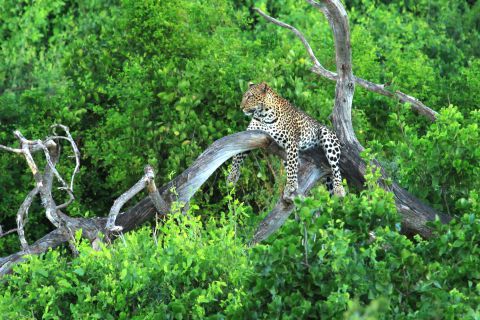 The green season is also a photographer's paradise. Nothing makes wildlife photos pop more than a vibrant green background. When you have a thousand shades of green framing an animal it really pops, creating contrast from the background and pulling focus straight onto the subject. Whether you're taking a close-up or a landscape sense-of-place shot, a lush backdrop makes it infinitely better.
Whether you go for the photography, the babies, or the great deals the green season does not disappoint. It's an incredible time of year to experience on safari. Gorgeous landscapes, abundant wildlife, and cooler temperatures – all huge pluses for the first-time and veteran safari-goers alike.