Safari Tales: Mango's Favorite Books
The Elephant Whisperer
Written by Lawrence Anthony and Graham Spence
Whether you're looking for a great book to take on safari, or one to transport you back to your days in Africa, we cannot recommend The Elephant Whisperer more. The book recounts the adventures and challenges Lawrence Anthony faced when he took in a herd of rogue elephants. Unwanted by other reserves because of their troublemaking ways, the herd was at risk of being put down unless he welcomed them in. Despite knowing the immense challenges that lay ahead, Anthony knew that he could not turn away the troubled beasts, managing to save their lives just in the nick of time. This book does a beautiful job transporting you right into the bush of Tanda Tula Game Reserve, following along on the trials and tribulations that herd's arrival brought. In the end, love, soulfulness and compassion won over the elephants, creating a beautiful bond between Antony and the elephants. It is a true testament to the love that creatures can share, even if they're not the same species. Beautifully written, this read is sure to immerse you in the touching world of elephant family life.
This is the perfect book to relax with between game drives, or to curl up with and daydream about your next safari. Beyond your traditional paperback, it's also available through Kindle and Audible.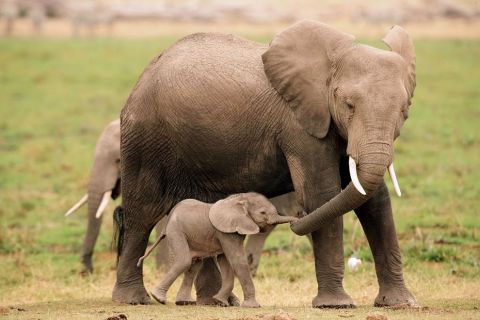 Visit Thanda Thula for yourself.