Throwing Caution to the Wind with Chefs Warehouse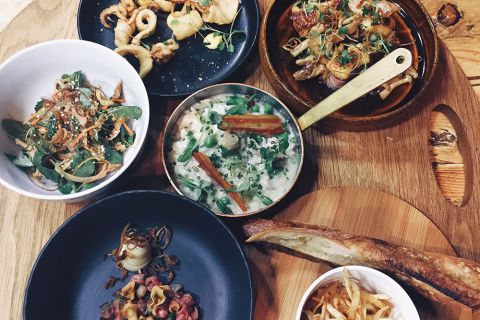 When our clients travel to Cape Town, we take all the guesswork out of the experience so you can relax and enjoy your time in Africa's mother city, rather than worrying about logistics. We organize your days so you can visit the open markets or local events that are on offer throughout the week. We carefully select restaurants from our list of favorites, matching them to your style and making the reservations for you.  
There has been a lot of talk lately about a restaurant called Chefs Warehouse – Casey loved it on her last trip. Living in Portland, Oregon, I'm used to a great food culture and restaurant scene so I decided to test it out. I know all about restaurants who don't have to take reservations and dismissive, hipster hostesses who couldn't care less if you get a table that night or not. From this angle, Chefs Warehouse will not disappoint. Barring all of this, I strongly suggest that you surrender one night of control. If you consider yourself a foodie, then I am pretty sure you will thank me.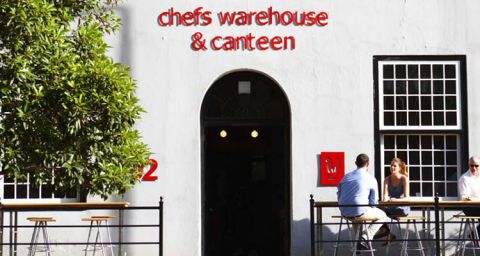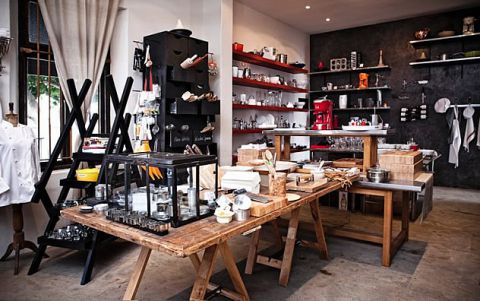 Here's how it all works - the restaurant seats from 12-8pm on a first come first serve basis, and offers an incredible set tapas menu that changes daily. We showed up around 6:45pm, and put our names on the list. While waiting for our table, we perused the many shops and bars of Bree Street. We happened to be there on the first Thursday of the month, a day dedicated to exploring the city's culture, and it seemed like the entire town was out and about. With a stroke of luck, we got the last table of the night at 7:55pm. This was cutting it too close so we suggest you go earlier.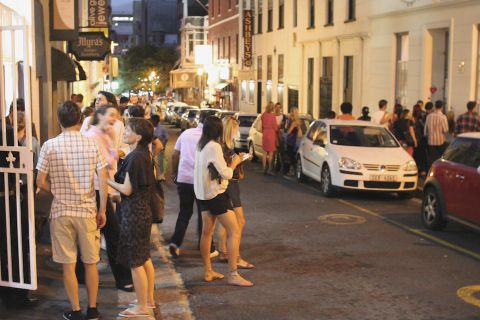 Every night owner and head-chef Liam Tomlin crafts a new set tapas menu. Again, throw caution to the wind and let his culinary expertise take the reins. Just let it happen. Aside from the tapas, the menu offers local oysters and a few desserts to choose from. The dining experience is broken down into three courses, one dedicated to seafood, one showcasing vegetables, and one for meat to wrap it up. 
First up was a round of tapas featuring fresh seafood. Five different types of seafood were used, each cooked in a unique way. Refreshing tuna tartare paired with prawn toasts, glazed salmon paired with cucumber and a fish roe dressing, and crispy squid with soba noodles and curry inspired spices.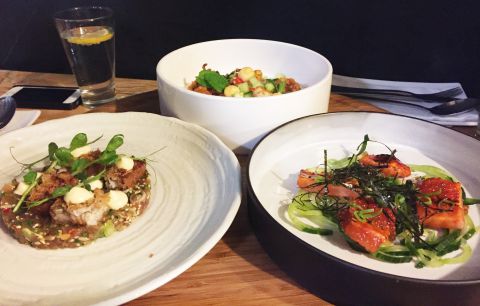 Next we moved onto the mid-course of two vegetarian tapas. Chef Tomlin designed the menu to celebrate seasonal produce. We visited in May, which meant autumnal flavors – a risotto featuring butternut squash and a walnut sage crumb, and a celeriac and apple curry with crisp leeks.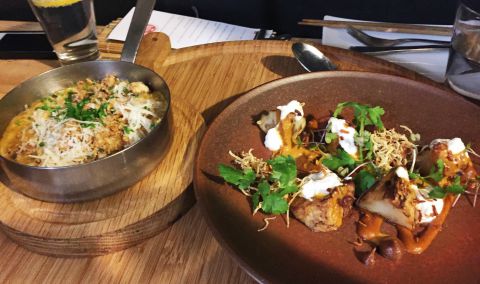 The third and final round was a selection of meat tapas. Seared duck breast with caramelized onion rings, braised beef brisket salad drizzled with a horseradish cream, and the real hero – pork belly with miso charred cauliflower. It was perfectly rendered – each bite was sinfully luscious with an inside tender from the melted fat and a chewy, crispy outside. Rich and utterly delicious. It was so good that I forgot to take a picture - a sure sign of a delicious meal.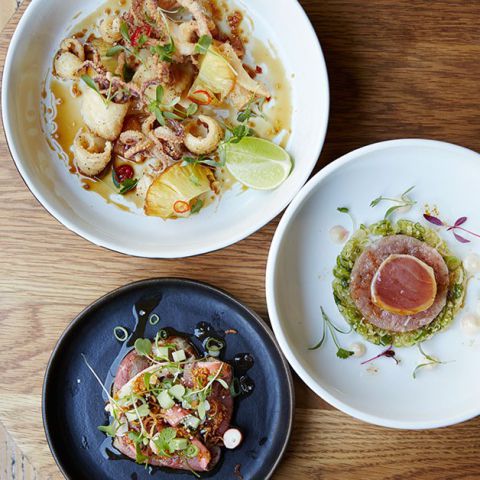 If you can't make it for dinner, try lunch. Tapas are a delicious way to break up a day of sight-seeing and shopping. 
Start planning your own culinary adventure through Cape Town.
Photos by Teresa Sullivan, Inside Guide, Eat Out, Gourmet Traveler & Cape Town City Guide