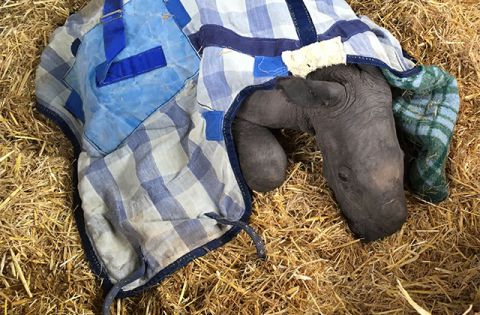 Baby rhinos are some of the sweetest creatures on earth. Watching them interact with their caregivers is reminiscent of the way a puppy romps around with their boy, never far from their heels and nuzzling up against them as the slumber. Over months of dedicated care – baby rhinos need 24/7 companionship – the caregivers and their tiny wards develop a close bond. The young rhinos arrive at the Ol Pejeta Rhino Sanctuary traumatized and often injured after losing their mothers, normally to poaching. This would be a challenging situation in which to care for any little animal, but rhinos have an extra layer of difficulty on top of it. Despite decades of attempted husbandry, orphaned rhinos have a tragically high fail rate when raised in captivity. Humans simply cannot replicate the environment that they would experience in the wild with their mothers. An arsenal of techniques has been carefully crafted to assist in both the behavioral and physical development of a young rhino, but try as we might, we are simply not rhinos ourselves. If a rhino is to survive in the wild, its instincts must be honed, its human bonds – once delicately nurtured – must be broken, and its body must be physically ready for the challenges of wild living.
Enter, Ringo Starr. He arrived at the OPRS in October 2015 weak and severely malnourished after being abandoned by his mother due to illness. The keepers named him after the famous Beatles drummer, an important advocate against rhino poaching. After receiving intensive care from the OPRS staff, Ringo Starr slowly recovered from his rough start to life. This charismatic little rhino went on to steal the hearts of everyone he met with his energetic playfulness and sweet demeanor. He even helped raise the spirits of an older rhino named Sudan whose health had been flagging before Ringo's arrival. Sadly, in early July Ringo's health started to decline once again. After several weeks of 'round the clock care and attention, little Ringo passed away on July 19th with his caregivers by his side. Just like many famous rockstars, his life burned short and bright. The loss was felt deeply not only by the OPRS staff, but also by the millions worldwide who had fallen in love with this playful little rhino.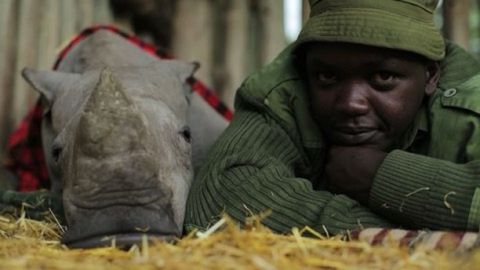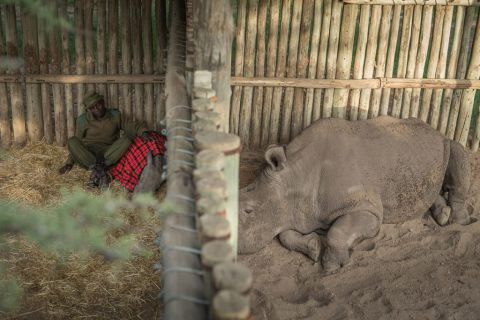 Every calf counts in this battle against poaching. Conservationists have long debated whether it is better to conserve a whole ecosystem, thus extending benefits to all the inhabitants of a region, or to protect one key species and its habitat (such as rhino), thus creating a trickle-down conservation effect for the rest of the ecosystem. Unfortunately, with rhinos attracting so much unwanted attention from poachers, it is no longer about even conserving one species, it is down to protecting individuals. In the case of Ringo Starr, losing him represented so much more than simply losing another rhino. In his short life, Ringo made a big impression on the world. He was an ambassador for his kind – his adorable antics and sweet personality captured the hearts the millions, shedding light on the dark realities of illegal poaching in Africa.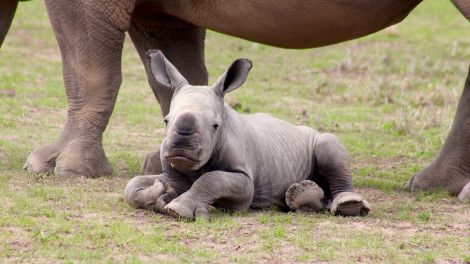 Despite the notorious difficulty of raising orphaned rhino calves, it is so vitally important for the preservation of the species. With great challenge comes great reward. We applaud the efforts of all those who dedicate their lives to saving rhinos – both young and old, both captive and wild. It is a task that takes physical, mental, and above all else emotional stamina. Without their tireless efforts, the future of wild rhinos would be even more uncertain than it already is. If you would like to join the efforts, you can simply make a donation (links to suggested organizations below), or you can get in touch with us here at Mango Safaris to learn how you can get more involved by putting your tourism dollars to work for conservation.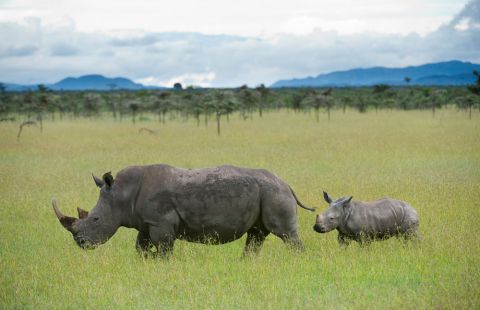 Check out one of our rhino conservation trips.
Or make a donation to one of our preferred rhino conservation projects:
Botswana Rhino Relocation & Reintroduction Project
Lewa Conservancy: All Rights Reserved for Rhinos
Image courtesy of Ol Pejeta Conservancy. Photos of Ringo & his keeper by James Suter.